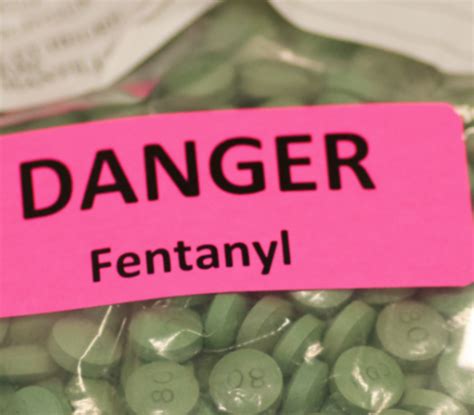 Abbott-led Texas looks to blame fentanyl 'poisonings' on cartels and China
AUSTIN, Texas — Texas will address fentanyl deaths as poisonings rather than overdoses, Gov. Greg Abbott announced Tuesday, an effort to shift blame from users to the Chinese manufacturers and Mexican smugglers of the drug.
The decision to reframe the conversation around the deadly manmade substance followed a roundtable discussion among Abbott, local law enforcement in northern Texas, and parents whose children were killed by fentanyl.
"We will be working on a paradigm shift, and that has — in the past and maybe currently has — been treated as an overdose. Going forward, we seek to treat this as a poisoning," Abbott said at the conclusion of the meeting in Fort Worth Tuesday afternoon.
Tarrant County Sheriff Bill Waybourn said that changing how the public and law enforcement approach the problem would make a fentanyl-induced death a "full-fledged homicide."
Virginia Krieger, who lost her 26-year-old daughter to fentanyl poisoning in 2015, said her daughter had not intended to take that particular drug and thought she was taking a prescription pill for back pain.
"The words we use to define this matter, and unfortunately — and this is an insult to a lot of bereaved parents out there, and the media needs to be aware of this — an overdose means that you ingest excessive amounts of a known substance," said Krieger. "When someone gave my daughter a pill that was stamped with the trademarked symbol for Percocet, and it was fentanyl, that was a poison. That was not an overdose. She did not intend to consume fentanyl. That's happening to a lot of our young people, and we keep calling them overdoses, and it's masking what is a poisoning crisis."
Abbott hosted the roundtable to address the fentanyl epidemic sweeping the nation, which he said is a result of smuggling. The United States has seen record-high seizures at the federal and state levels as smugglers attempt to move the substance from Mexico into the U.S. Rising fentanyl seizures indicate drug cartels are increasingly trying to move more of it over the southern border.
Fentanyl ingredients are made in Wuhan, China, then shipped to drug cartels in Mexico who make the final product, oftentimes lacing other fake prescription pills with fentanyl. Waybourn accused China of "weaponizing" drugs "coming into our country" and targeting American teenagers.
"There's simply no margin of error left for recreational use or the casual transference of prescription medication," Collin County Sheriff Jim Skinner said.
In 2019, the most recent year for which Centers for Disease Control and Prevention data are available, fentanyl killed more Americans between the ages of 18 and 45 than any other cause. In Texas last year, more than 1,300 people died as a result of ingesting fentanyl, Abbott said.
"We need to make partners in the community with our churches, our schools, out on the playground, in the home," said Waybourn. "We need to be sitting around the kitchen table, and we need to be talking to our kids and recognizing that even our college students who take that pill to stay up to study will become deadly. We need everybody on the same sheet of music that we don't take pills from anybody."
In July 2021, Abbott signed legislation enhancing criminal penalties for people convicted of manufacturing or distributing fentanyl in Texas.
Please follow and like us: