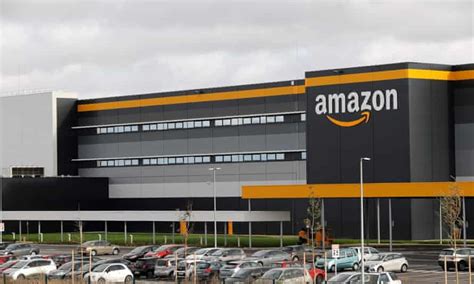 Amazon Removes BLM From Charity Platform Amid Growing Concerns Over Lack of Financial Transparency
By Katabella Roberts
Amazon has removed Black Lives Matter from its charity platform AmazonSmile amid growing concern over the organization's lack of financial transparency.
The decision comes after BLM leaders failed to disclose detailed financial reports on up to $60 million it had received in donations.
An Amazon spokesperson confirmed to The Washington Examiner that it had removed the political and social organization from its Amazon Smile platform, which allows customers to support charitable organizations every time they shop, on Feb. 15.
"Charitable organizations must meet the requirements outlined in our participation agreement to be eligible for AmazonSmile," an Amazon representative said.
"Among other eligibility requirements, organizations are required to be in good standing in their state of incorporation and in the states and territories where they are authorized to do business. Organizations that don't meet the requirements listed in the agreement may have their eligibility suspended or revoked. Charities can request to be reinstated once they are back in good standing."
Amazon itself donated $10 million to social justice groups, including BLM, in 2020 at the height of the organization's popularity and amid nationwide demonstrations, prompted by the death of George Floyd during an arrest by former Minneapolis Police officer Derek Chauvin.
Amid those nationwide protests, BLM, which was initially founded in 2013 when George Zimmerman was acquitted for the killing of Trayvon Martin, was flooded with contributions to its cause.
While the organization says its mission is to "eradicate white supremacy" and highlight discrimination experienced by black people, among other things, co-founder Patrisse Khan-Cullors has come under scrutiny after it was revealed that she purchased luxury homes in predominantly white neighborhoods costing millions of dollars.
Khan-Cullors resigned from BLM in May amid the controversy over her million-dollar property portfolio but at the time said that her decision to step down was due to the fact that she wanted to focus on other projects.
During an interview with Morehouse College on Feb. 10, Khan-Cullors addressed the $60 million in charitable donations that she said came from "white corporation guilt."
"People have to know we didn't go out and solicit the money," Khan-Cullors said. "This is money that came from white guilt, white corporation guilt, and they just poured money in."
Khan-Cullors also said she was shocked over the criticism she received after publishing BLM's "Impact Report" in February 2021, which stated that the group ended the year 2020 with $60 million in the bank.
"It backfired because of anti-black racism," she said. "We had a whole impact report where we showed where all the money went, and the question still is where did the money go. That's deeply concerning to me because it means people don't want to believe what's actually true."
However, she acknowledged that BLM had not done a good enough job at being completely transparent about what it has done with the money it raised in 2020, adding that it was "very scary" to be responsible for such a large amount of money.
Earlier this month, BLM and its leaders came under fire from the California Department of Justice for failing to disclose detailed financial reports regarding the millions in donations.
The state Department of Justice has issued a formal delinquency notice to the group. BLM was given 60 days to file tax and charity documents for 2020 to the California Department of Justice.
However, the organization on Feb. 2 shut down all of its online fundraising streams.
Shortly before it did so, Indiana Attorney General Todd Rokita described Black Lives Matter as a falling "house of cards" and compared it to an "illegal enterprise."
Please follow and like us: