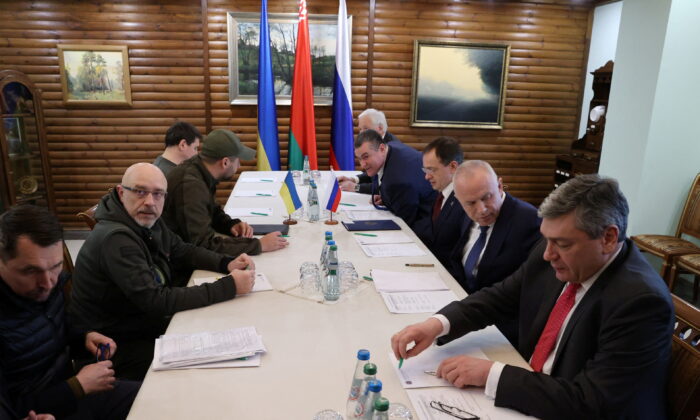 Second Round of Russia-Ukraine Talks Begins
By Zachary Stieber
The second round of talks between Russia and Ukraine began on March 3 in Belarus.
Ukraine's delegation includes Ukrainian politician Davyd Arakhamia, presidential adviser Mykhailo Podolyak, and Minister of Defense Oleksiy Reznikov.
Russia sent a group headed by Vladimir Medinsky, an aide to Russian President Vladimir Putin.
Podolyak wrote on Twitter that key issues on the agenda include an "immediate ceasefire," an armistice, and humanitarian corridors for the evacuation of civilians from cities that have been destroyed or damaged by shelling.
He shared a picture showing the Ukrainian side donning jackets and pants and the Russians in suits and ties.
Medinsky told reporters Wednesday that the negotiations would include "a series of proposals by Russia related to an immediate ceasefire."
The first round of talks saw the sides reach common ground on several points, officials have said.
"On several more crucial points, the Ukrainian side took out time for consideration and consultations with Kyiv, which was quite expected," Medinsky said.
"We have the chunk of suggestions in three parts, related to military, technical, international humanitarian and political aspects," he added.
Ukrainian officials have said they want Russia to agree to unconditionally withdraw all their troops.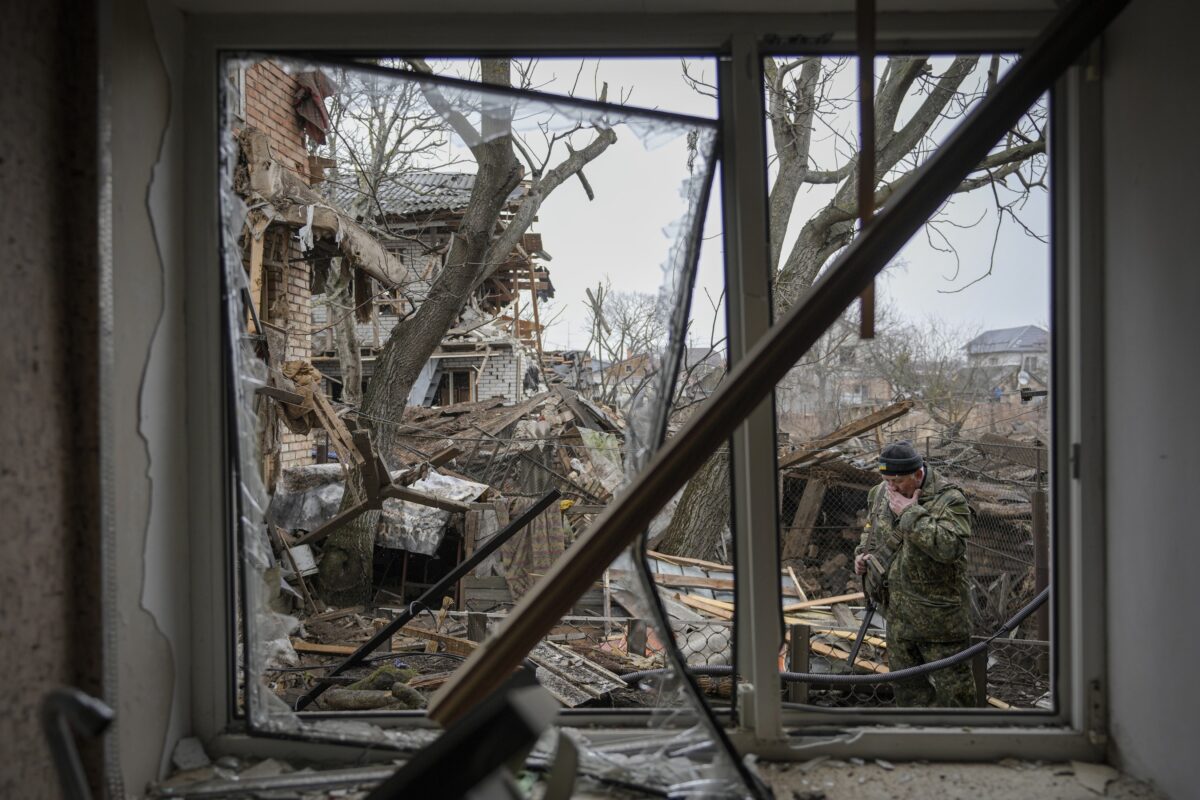 Dmytro Kuleba, Ukraine's foreign minister, told reporters Wednesday that "we are ready for talks, for diplomacy."
"But we are not ready to accept any Russian ultimatums at all," Kuleba said, adding that Russia's demands are essentially the same as when Putin delivered a speech that launched the war.
The groups were meeting in Brest in Belarus, which shares borders with Russia and Ukraine.
Russian troops invaded Ukraine on Feb. 24. The fighting since then has claimed the lives of thousands of soldiers and what is estimated to be over 2,000 civilians. Parts of major Ukrainian cities, including Kyiv, have been decimated by bombing, and hundreds of thousands of people have fled to neighboring countries like Poland.
Putin said the war was started to "denazify" Ukraine and has demanded Ukrainians disarm and commit to not joining the North Atlantic Treaty Organization (NATO).
Read More From ForAFreeAmerica
Many countries have condemned the invasion, including the United States, but none have sent troops to assist Ukraine. Many have shipped arms and other military assistance to aid Ukraine; a small number have stood by Russia or declined to take a side.
Please follow and like us: