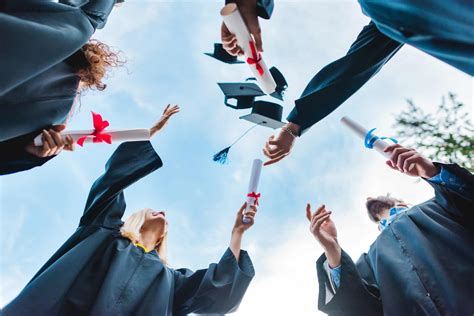 College enrollment drops 1.4M students, threatening long-term stability of higher education
New concerns are being raised about the long-term outlook of higher education as enrollment numbers continue to decline and coronavirus relief funds run out.
College enrollment declined by 4.1% in the spring 2022 term compared to spring 2021, according to the National Student Clearinghouse Research Center semesterly report . The center places the total decline of undergraduate students since the beginning of the pandemic in the spring of 2020 at 9.4%, a drop of 1.4 million students in the two-year span.
"This is a trend that the pandemic has accelerated," Robert Eitel, the Defense of Freedom Institute president and a former U.S. Department of Education official, told the Washington Examiner. "The downward trend in enrollment was an issue prior to the pandemic, [and] the pandemic has highlighted the issue as higher education looks over the horizon and sees the declining birth rate. The mathematics are such that the students, at least graduating high school seniors, aren't going to be there."
COVID-19 AND 'WOKE' CULTURE DRIVE ENROLLMENT INCREASES AT CONSERVATIVE RELIGIOUS COLLEGES
The enrollment decline has been widespread, with private and public colleges all affected to varying degrees and community colleges seeing the greatest decline. Conservative religious colleges, many of which have seen record growth , are the lone outlier to the overall national trend.
In the spring of 2021, enrollment at public two-year institutions declined by 9.5% and again by 7.8% in the spring of 2022. Meanwhile, at four-year public colleges, the decline jumped from .6% in the spring of 2021 to 3.4% in 2022.
Beyond the pandemic, colleges are struggling to recruit students who may not see the value of an expensive degree but rather the burden of years of student debt.
The average cost of undergraduate education at an in-state school is $9,349 per academic year and $27,023 for out-of-state tuition, according to the Education Data Initiative. A year at a private college is about $53,217.
Families are paying for education long after graduation. The average federal student loan debt per borrower is $36,510.
"Families and students are looking at … the cost of college and the ever-accelerating rates of increase in tuition. They're hearing about the issue of student debt. They have observed friends and older brothers and sisters, maybe even parents who have gotten themselves into a position where they have taken on too much debt, too, to obtain a college education, and they don't want to be in that situation," Eitel said. "That's an issue that really puts higher education into a bind, and it's a vicious feedback loop that they enter into where they have fewer, fewer enrollments, their costs are fixed, and they're in a situation where they have to meet the cost of doing business with fewer students."
The enrollment decline has broad implications for the financial solvency of higher education. Federal and state funding to most institutions is allocated based on a college's enrollment statistics. Federal student aid funds are distributed through the FAFSA application and disbursed on behalf of individual students to their chosen institution. While federal COVID-19 relief funds may have delayed financial disaster, the threat still looms.
"I think it's a certainty that there's going to be more institutions closing up [down] the road," Eitel added. "I don't think that higher education is truly prepared for these changes, although everybody knows they're coming. It's a bit of a slow-motion train wreck."
More challenges are on the horizon, with the declining birthrate hitting a record low in 2020 with 1.6 births per female in the United States, well short of the replacement birthrate of 2.1.
"These are deep-seated changes in demographics," Eitel said.
But while the overall picture may look bleak, Daniel Hurley, the CEO of the Michigan Association of State Universities, told the Washington Examiner that relief to his state's public colleges could come in the form of state funding through a proposal dubbed the "Michigan Achievement Scholarship" that would give students as much as $6,000 to attend state universities.
Hurley said, "So much of state policy debate has been around taxes, and my new mantra has been that talent trumps tax policy every day of the week. If Michigan or any other state is going to succeed, it's not going to be your own taxes. It's going to be around talent, and that all ties in with college affordability."
Hurley remains optimistic about the long-term prospects for higher education in his state, noting that a 2017 survey conducted by his organization found that 84% of Michigan parents expect their children to attend college and obtain a four-year degree, and the salary prospects for a college graduate still exceed those of a non-college graduate.
At least in the short term, Hurley said that he thinks the expectation of obtaining a four-year degree remains but added that concerns and apprehension also exist, especially amid more lucrative employment opportunities driven by a labor shortage that has seen wages rise in many low-skill jobs often filled by teenagers.
"I think we have seen some high school students who may be on [the] bubble are forgoing college because they are seeing that near-term benefit of making a couple extra dollars more per hour," Hurley said. "Now, two, three years from now, they might kind of regret that."
Please follow and like us: