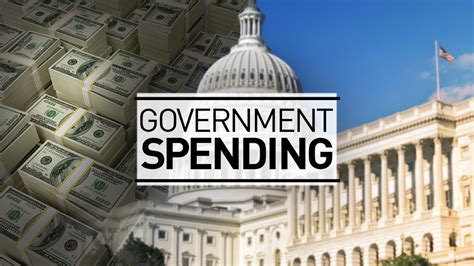 So-Called Inflation Reduction Act a 'Massive Power Grab' by Dems, Says Ted Cruz
By Naveen Athrappully
Sen. Ted Cruz (R-Tex.) has criticized Democrats for pushing their so-called Inflation Reduction Act, which he warns is a "terrible bill."
The bill will double the size of the Internal Revenue Service (IRS). But IRS agents are not designed to go after "billionaires and big corporations," Cruz said in an interview with Fox News. "They're designed to come after small businesses and working families across this country … The Democrats are making the IRS bigger than the Pentagon, plus the Department of State, plus the FBI, plus the Border Patrol combined … This is a massive power grab."
Senate Democrats passed the Inflation Reduction Act on Aug. 7 with a 51 to 50 vote, with Democrat Vice President Kamala Harris casting her tie-breaking vote in favor of her party. The estimated $740 billion package now heads to the House for vote.
Over $300 billion will go to climate change and energy, which is the largest clean energy investment made by a federal government in American history. It also includes tax credits for electric vehicles. The bill institutes a 15 percent minimum tax for corporations making over $1 billion a year.
Cruz warned that the Inflation Reduction Act will "drive up gas prices" and "kill manufacturing jobs." The bill has "billions in new taxes" charged against U.S. gas and oil production, a decision that will raise gas prices at the pump, he said.
According to Senate Majority Leader Chuck Schumer (D-N.Y.), the bill will "reduce" the U.S. budget deficit.
But a recent report by the Congressional Budget Office (CRO) shows that even though the budget deficit will be lowered by $101.5 billion over a 10-year period, the deficit will actually increase by $24.6 billion in the first six years between 2022 and 2027.
Widespread Criticism
Speaking at the Conservative Political Action Conference (CPAC) in Dallas on Saturday, former president Donald Trump warned that the Inflation Reduction Act will worsen inflation, which is already at a four-decade high.
Sens. Joe Manchin (D-W.Va.) and Kyrsten Sinema (D-Ariz.) will pay a political price for backing the spending bill, he predicted.
In an Aug. 8 Twitter post, Sen. Masha Blackburn (R-Tenn.) called the $80 billion set aside to double the number of IRS agents as practically giving "every American a personalized tax auditor."
Instead of increasing taxes, the government should be focusing on reducing them, she insisted. The Democrats' "socialist agenda" will make the life of Tennesseans "more difficult and expensive."
"It's a special kind of stupid to raise taxes during both a recession and inflation—that's called stagflation, which is what we have right now as a result of President Biden's policies," Sen. John Kennedy (R-La.) said on Twitter.
There are also worries about the 15 percent book minimum tax affecting small and mid-sized businesses that make below $1 billion a year.
An analysis of the tax rules by Americans for Tax Reform states that the minimum tax will be applicable to any company that has private equity in its capital structure, since the firm will be considered a subsidiary of the private equity firm for tax purposes.
Please follow and like us: