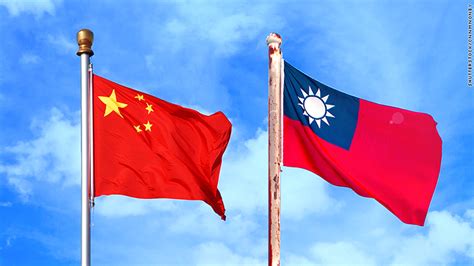 Seventy-year lie: China has never had a serious claim to Taiwan
China's temper tantrum over House Speaker Nancy Pelosi's visit to Taiwan seems to have sparked a mini-boom in congressional tourism toward the island.
Pelosi's visit on Aug. 2 led China to respond with more than a week of live-fire exercises by the Chinese military around Taiwan, including the firing of five missiles into international waters claimed by Japan. Undaunted, Sen. Ed Markey (D-MA) led a five-member congressional delegation to Taiwan on Aug. 15. Then, on Thursday night, Republican Sen. Marsha Blackburn of Tennessee visited Taiwan too.
Cue more sulking from China's communist government, whose news agency said the visits "violate the one-China principle." Officials lectured us that it was the U.S. government's responsibility to make sure all branches comply with that policy. Wrong: We have three independent branches of government. Kudos to the congressmen for stepping up. But it is established that China has a fit any time any American official dares to step foot on Taiwanese soil.
In truth, China's temper tantrums are a contrivance. China lacks any territorial claim to Taiwan. It never was part of the People's Republic of China, the current communist country formed in 1949, nor was it part of the predecessor nation, the Republic of China, formed in 1912.
In 1895, the Qing dynasty, which preceded the Republic of China, ceded Taiwan to Japan, which used it as a base during World War II. Communist China became obsessed with annexing Taiwan only after Chiang Kai-shek and 2 million followers fled to the island when Mao Zedong ousted Chiang from power in 1949.
China spent the following 70 years trying to invent a claim to Taiwan that had never existed. This is something that two American presidents got wrong — and which five succeeding presidents failed to make right. President Joe Biden would be the sixth.
The communist country has fascinated me for 20 years, both as a business story and for personal reasons. When I adopted my daughter in Xian in 2001, I came home riveted by the positive changes that capitalism and trade were bringing to what was a backward country.
The hope was that prosperity and income growth would supplant the oppressive elements of communist rule. I remember recommending the stock of Chinese oil giant Sinopec on Forbes on Fox in 2002 at $19 a share; it peaked near $130 five years later, a sign of China's growth.
Alas, China's worst habits endured: human rights violations, internment camps, censorship, unfair trade, and the theft of intellectual property. U.S. companies, blinded by the upside of a billion new consumers if only China would open its markets, agreed to hand over ownership stakes and intellectual property to gain access. But China never truly opened up, after all.
President Richard Nixon erred in 1972 by bowing to a "one China" policy, hoping to lure China out of Russia's orbit. President Jimmy Carter compounded the error in 1979 by severing diplomatic relations with Taiwan, and a raft of nations followed.
Now, only 16 nations have official diplomatic relations with Taiwan; the rest of them bow to China's glowering, including the United States. Yet China is now closer to Russia than ever before, even to the point of backing its widely condemned aggressive war against Ukraine.
Taiwan is pro-U.S., pro-democracy, and home to the most important chipmakers in the world. It is a vibrant democratic bulwark against the oppression and impunity of China and its hopes for world domination.
Yet for 43 years, we have kept Taiwan at arm's length, like a silent partner. Former Secretary of State Mike Pompeo recently called for the U.S. to do the right thing: Recognize Taiwan as the sovereign nation it is. This would cost China nothing, other than dashed dreams of military expansionism and an unsolicited takeover.
China and Taiwan did $166 billion in trade with each other in 2020. Taiwan is one of the largest investors in China, at almost $200 billion since 1991. The two countries share a language, culture, history, and heritage. Both can benefit from better relations — as equals.
Biden, with a few simple words, could restore U.S. diplomatic relations with Taiwan, encourage our allies to do the same, and set off a new era of strategic balance and economic cooperation in Asia. He should do so as soon as possible.
Please follow and like us: