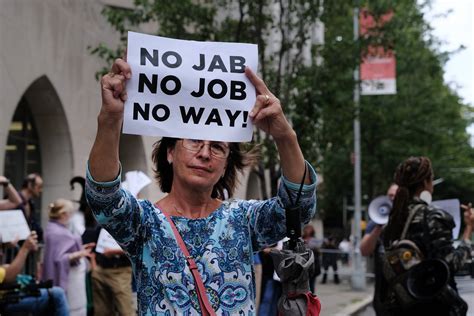 By Caden Pearson
A federal appeals court on Monday struck down a White House rule requiring anyone employed by a federal contractor to be vaccinated against COVID-19 as a condition of government contracts.
A three-panel judge of the Fifth Circuit Court of Appeals voted 2-1 to affirm a lower court judgment that barred President Joe Biden's September 2021 executive order in three states after Louisiana, Indiana, and Mississippi sued to challenge the rule.
These three states sued the Biden administration in the Western District of Louisiana in their capacities as federal contractors themselves, winning an injunction and stay by the district court.
In upholding the lower court finding, Judge Kurt Engelhardt, an appointee of former President Donald Trump, said in his majority opinion (pdf) that a broad interpretation of the law could have given Biden "nearly unlimited authority to introduce requirements into federal contracts."
He illustrated his point by saying that Biden could "hypothetically" mandate that all third-party federal contractors' employees reduce their BMI (body mass index) below a certain number based "on the theory that obesity is a primary contributor to unhealthiness and absenteeism."
The U.S. government has contracts with hundreds of third-party contractors, and judges have indicated that the issue might affect up to 20 percent of American employees.
Indiana Attorney General Todd Rokita touted the ruling as a legal victory against what he called President Joe Biden's executive overreach.
Rokita, who joined with two other plaintiff states in the legal action, decried Biden's "truly unprecedented" use of the federal Procurement Act to wield executive power to impose the mandate on third-party contractors.
"Hoosiers and all Americans should have the liberty to make their own decisions on whether to get vaccinated," Rokita said in a statement. "That includes individuals who happen to work as federal contractors. No one should have to fear losing their jobs just because they opt against getting a shot."
Louisiana Attorney General Jeff Landry called the appeals court's decision a "victory for freedom."
"We will continue to stand up against these abuses of power that threaten us now and in the future," he said in a statement.
'Intrusive Command'
The Department of Justice (DOJ) defended the mandate in a court filing, saying Biden's executive order, issued on Sept. 9, 2021, was justified under the Federal Property and Administrative Services Act of 1949, known as the Procurement Act.
The DOJ had argued in an earlier court filing that "requiring entities that enter into federal contracts to have a vaccinated workforce enhances the efficiency of federal contractor operations," per the Procurement Act.
Engelhardt said that if Biden had issued an alternative but similar executive order targeting tobacco—mandating that workers refrain from smoking or being in the presence of smoking—it would "undoubtedly strike reasonable minds as too great a stretch under the Procurement Act."
"No such provision exists in the Procurement Act to justify this intrusive command," the judge wrote. "The pandemic, challenging as it has been for the President, the legislature, the courts, and especially the populace, does not justify such an enormous and transformative expansion of presidential authority."
The lower court originally found that the states had Article III standing as they faced a choice between complying with the mandate and potentially losing employees or becoming ineligible to bid on or renew federal contracts.
The district court found that Biden's mandate fell afoul of the Tenth Amendment, which entrusts the "safety and the health of the people" to the politically accountable officials of the states.
'Truly Unprecedented'
The appeals court found Biden's executive order unlawful and a "truly unprecedented" use of procurement regulation to "force obligations on individual employees."
"When an agency claims to discover in a long-extant statute an unheralded power to regulate 'a significant portion of the American economy,' we typically greet its announcement with a measure of skepticism," Engelhardt wrote. "We expect Congress to speak clearly if it wishes to assign to an agency decisions of vast 'economic and political significance.'"
However, Congress didn't authorize "such a dramatic shift" in the president's power under the Procurement Act, he noted.
"Nor are historical exercises of that power sufficient to demonstrate a long-standing understanding that the Procurement Act could be used in this way," he wrote. "The President's use of procurement regulations to reach through an employing contractor to force obligations on individual employees is truly unprecedented."
Judge James Graves, an appointee of former President Barrack Obama, said in his dissenting opinion that this was the first executive order under the Procurement Act to be struck down.
"When actions taken are in the mainstream of American businesses, that points towards permitting the executive order," Graves wrote. "Economic factors would prevent the president from handicapping the contractor workforce with extreme contractual terms."
Graves disagreed with the BMI comparison, saying that if a president tried to impose "draconian measures outside the mainstream of American companies," he or she would face opposition from the public or Congress.
Please follow and like us: