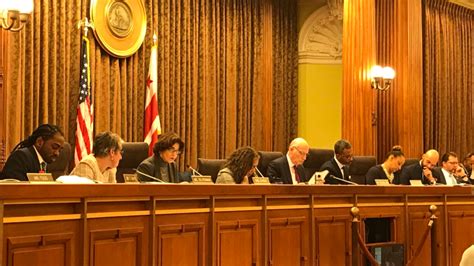 Democrats can't decide if addressing crime is necessary or racist
Story by Zachary Faria
Democrats are still trying to figure out if crime is something that must be addressed or if doing so is racist, and Washington, D.C., has become the latest arena for this struggle session.
Washington's City Council voted to relax criminal penalties for violent crimes, preparing to embolden criminals at a time when the city cannot get homicides and carjackings under control. Given its unique status as the nation's capital, Congress has decided to get involved, and Democrats are left with a choice.
In the House of Representatives, 31 Democrats joined Republicans to reject the city's proposed pro-criminal reforms. The vote came after Rep. Angie Craig (D-MN) was assaulted in an elevator in her apartment building. D.C. Council Chairman Phil Mendelson bemoaned that because it was a congresswoman who was assaulted instead of a normal resident, that made it difficult for some Democrats to continue to ignore crime.
The vote is now going to go to the Senate, which is controlled by Democrats likely to protect the district's bad decisions. Ah, but members of Congress wanting the nation's capital, where they conduct the affairs of the country, to not be a crime-ridden dump is racist, at least according to the city's nonvoting congressional delegate, Eleanor Holmes Norton.
"By scheduling this vote, I can only conclude that the Republican leadership believes that D.C. residents, a majority of whom are black and brown, are either unworthy or incapable of governing themselves," Norton said. Rep. Alexandria Ocasio-Cortez (D-NY) agreed, saying that this vote would expand "the history of disenfranchisement that goes all the way back to the legacy of slavery."
Apparently, Republicans opposing criminal justice "reforms" that would result in more black people being killed is the same as slavery. The more you know.
Of course, this would also mean that the 31 Democrats who joined the effort, as well as the 42 who voted against the city's plan to allow noncitizens to vote in elections, are also irredeemable racists building on the legacy of slavery. Or, it may be that Washington, D.C., has a unique purpose, and allowing the nation's capital to be overrun by criminals thanks to left-wing ideologues simply isn't sustainable for legislators or anyone else.
The Democratic Party as a whole is still stuck in this debate, unable to choose between protecting people from violent career criminals or parroting racial justice talking points while letting criminals roam free. The question is now going to go before Democratic senators, who must decide if they support slavery by protecting black people from violent criminals or not.
Please follow and like us: