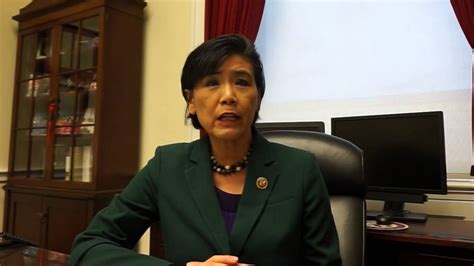 Dems Cry 'Racism' After DCNF Bombshells Expose Rep. Judy Chu and Biden Appointee's Ties To Alleged Chinese Intel
Story by Philip Lenczycki 
Several Democrats labeled a Republican lawmaker's recent comments about California Democratic Rep. Judy Chu "racist" and "xenophobic" in a series of tweets and press releases Thursday.
Democratic House Minority Leader Hakeem Jeffries, along with Reps. Adam Schiff of California, Raja Krishnamoorthi of Illinois and Daniel Goldman of New York attacked Texas Republican Rep. Lance Gooden after he questioned Chu's "loyalty or competence" during an interview on Jesse Watters Primetime on Wednesday night. Gooden's comments were in response to Chu's defense of Dominic Ng, President Joe Biden's appointee to the Asia-Pacific Economic Cooperation (APEC), following a series of reports from the Daily Caller News Foundation which revealed that both Chu and Ng have apparent ties to alleged Chinese Communist Party (CCP) intelligence front groups.
"Lance Gooden's slanderous accusation of disloyalty against Rep. Chu is dangerous, unconscionable and xenophobic," a press release from Jeffries office stated.
Gooden said that Jeffries was "playing the race card in a sick display of disloyalty to our nation," in a press release response.
Schiff then alleged that "questioning Chu's loyalty to the United States is xenophobic and racist" and characterized Gooden's comments as "hate" and "anti-Asian bigotry" in a tweet.
Goldman also took to Twitter and labeled Gooden's comments "racist" and "dangerous."
Chu has served as the "honorary president" at the All America Chinese Youth Federation (AACYF) since 2012 and was appointed the "honorary chairwoman" of the Forums for Peaceful Reunification of China in 2019, the DCNF recently revealed. While AACYF's leadership has apparently included at least five individuals who belong to alleged CCP intel fronts, Forums for Peaceful Reunification of China opposes Taiwan's independence and was identified by the U.S.-China Economic and Security Review Commission as a front group serving a CCP "intelligence service" known as the United Front Work Department (UFWD).
Meanwhile, the DCNF also recently reported that Biden's appointee to APEC, Dominic Ng, has served as "executive director" at both the China Overseas Exchange Association (COEA) and the China Overseas Friendship Association (COFA), which have both been identified as CCP intel front groups.
In the wake of the DCNF's revelations, Gooden and five Republican members of Congress sent a letter to the FBI on Feb. 15 urging Director Christopher Wray to investigate Ng's alleged CCP ties, while a spokesperson for East West Bank told The Hill that Ng, in fact, admitted to having held an "honorary position" at an "executive-director level" at COEA.
Chu came to Ng's defense on Feb. 17, labeling "suspicions" about Ng as "profiling."
Chu has come under increased scrutiny since she voted against the formation of the House Select Committee on China on Jan. 10, which is charged with investigating the CCP's malign influence efforts. While defending her vote, Chu alleged that the new committee might prompt anti-Asian violence, according to a statement released by the Congressional Asian Pacific American Caucus (CAPAC), which Chu chairs.
Krishnamoorthi, who was recently appointed to serve as the ranking member on the committee, said that Gooden's comments on Fox News "only feed the scapegoating and targeting of Chinese-Americans, further endangering them and all Asian Americans," according to an announcement from Krishnamoorthi's office.
Rep. Judy Chu has granted certificates of Congressional recognition to 10 individuals who have belonged to alleged front group serving the United Front Work Department of the Chinese Communist Party. Image created by the Daily Caller News Foundation.
However, Gooden has also received support from several Republican colleagues who co-signed the Feb. 15 letter to the FBI.
"It's unfortunate that some of my colleagues on the other side of the aisle are choosing misdirection over getting to the bottom of Mr. Ng's troubling associations with these shady CCP-linked groups," Wisconsin Republican Rep. Tom Tiffany told the DCNF. "This is a matter of national security, and I hope the FBI takes these allegations seriously."
"There is a well-documented history of Chinese intelligence operatives attempting to infiltrate the United States," Alexandra Lavy, communications director for California Rep. Doug LaMalfa, told the DCNF. "Mr. Ng has involvement in at least one Chinese intelligence front group, and it is the job of all lawmakers to ensure Chinese Communist operatives do not jeopardize American institutions."
"These Democrat lawmakers should be more concerned with safeguarding our national security than elevating their baseless smear tactics," Lavy said.
CAPAC, Chu, Jeffries, Goldman, Krishnamoorthi, Schiff did not respond immediately to the DCNF's request for comment.
Please follow and like us: