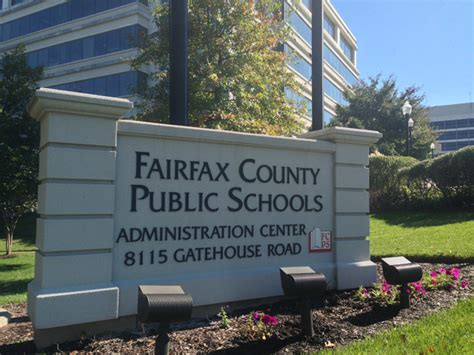 Chinese groups funding controversial US school district in effort to divide Americans, expert warns
Story by Bailee Hill
Virginia's Fairfax County Public Schools district is no stranger to controversy, but this time thedistrict is in hot water over something aside from its controversial curriculum. 
According to Parents Defending Education, Thomas Jefferson High School, a nationally-revered STEM school in the district, has received more than $1 million-worth of donations from Chinese-backed groups since 2014. 
But some critics have questioned if those funds have been directly funneled into the district's support of critical race theory and related sexual education materials.
Wai Wah Chin, founding president of the Chinese American Citizens Alliance, argued the Chinese donations are an effort to divide the American people against one another on "Fox & Friends First."
"We don't know that there's any direct money going into the programs to teach CRT and trans, although those [are] two items that they're pushing," Chin told Todd Piro Wednesday. "So if you wanted to make your people divided, this is the one way of doing it. When you pit groups against one another in CRT and then for transgender education, you're really separating yourself also… between families."
"Very often it's families pitted against one member against another, so for them to fund this tremendous amount of money, it's astonishing to find out that there was so much money going into your top schools over here," she continued. "It's alarming."
The  Thomas Jefferson Partnership Fund (TJPF) began in 2013 to fundraise for the TJHS renovation project., and reportedly received money from three Chinese-affiliated groups over the last decade: Shirble HK, Tsinghua University (Beijing) and the Ameson Foundation through the TJPF.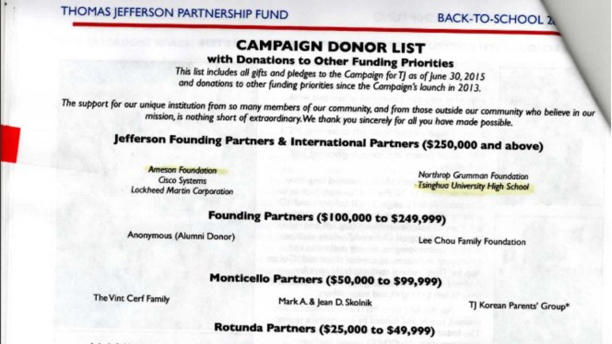 Parents Defending Education obtained the TJPF's campaign donor list recently, which showed "all gifts and pledges to the Campaign for TJ as of June 30, 2015, and donations to other funding priorities since the Campaign's launch in 2013."
TJPF eventually raised more than $8 million by the time the fundraiser ended in December 2017.
Chin noted how Beijing funneling money into the American education system is something that is not new.
She argued Beijing has deployed the tactic historically, using its "soft power" to push its own propaganda initiatives within the confines of American intellectual institutions. 
"I think that we have to make a distinction between what is a Chinese culture to the Chinese people and also the party," Chin said. "What the party may be doing may be very contrary to what culturally people want to do. When they take something like the Confucius Institutes, and that's something that used to be much more prevalent at the peak over here in the U.S., there were a hundred Confucius Institutes funded much by the the the Chinese government." 
"Their idea was to have soft power to use that kind of funding in our educational institutions to get the people here, our students and the professors to toe a certain line to think of China in a certain way," she continued. "So it's a soft propaganda, which is not really necessarily to our benefit, but to theirs."
Please follow and like us: