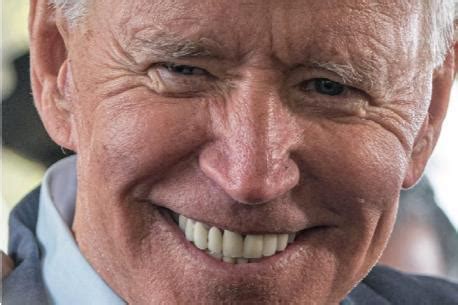 'The walls are closing in' — on Biden
Opinion by Post Editorial Board
For at least six years, the press has produced endless "Walls closing in on Trump" headlines, only to see those hopes dashed again and again.
Surely it's time for someone to flag the walls closing in on President Joe Biden and his clan?
This week alone has brought some major developments:
On Monday, House Oversight Committee Chairman James Comer (R-Ky.) revealed: "We've identified six additional members of Joe Biden's family who may have benefited from the Biden family's businesses that we are investigating, bringing the total number of those involved or benefiting to nine."
Because the Biden Treasury Department refused cooperation for weeks, the committee is only now starting to examine "suspicious activity reports" (which banks must file when they spot signs of money laundering, tax evasion or other potentially criminal activity) involving first son Hunter, Joe's brother Jim and other relations.
CBS News reported last year that more than 150 SAR reports involve Hunter and Jim, the clan's two main influence-peddlers.
Of course, with thousands of pages of financial records to go through, Comer & Co. may well be a long way from showing actual illegality, but he's already got ample proof that, as he puts it, "The Biden family enterprise is centered on Joe Biden's political career and connections, and it has generated an exorbitant amount of money for the Biden family."
An IRS whistleblower may speed up Comer's investigation. A lawyer's letter obtained by The Post describes "a career IRS Criminal Supervisory Special Agent who has been overseeing the ongoing and sensitive investigation of a high-profile, controversial subject since early 2020" and seeks to expose "preferential treatment" and false testimony to Congress by a "senior political appointee," now alleged to be no less than Attorney General Merrick Garland. Sources confirm it's about the Hunter investigation, and the whistleblower apparently has lots of documentary evidence.
Meanwhile, another Cabinet official, Secretary of State Antony Blinken, just got fingered as the motive force behind the "51 intel experts" letter that quickly triggered broad suppression of The Post's October 2020 "laptop" scoops on Hunter's slimy overseas dealings.
According to House Judiciary Committee sources, former CIA chief Mike Morell admitted under oath that he got a call from Blinken (then a Biden campaign official) suggesting the laptop was a Russian plant, prompting Morell & Co. to rapidly produce the letter suggesting exactly that.
Which social-media companies — primed by FBI warnings about supposedly incoming Russian interference — took as an excuse to block The Post's stories, while mainstream media played along (only to confirm everything long after the election).
Despite his decades-long ties to the president, Blinken's generally seen as nonpolitical.
But plainly everyone in Biden World has to help cover up the messes Hunter exposes.
It's impossible to say where any of this will lead, or when. But it all looks beyond shady.
Which makes it beyond telling that the "walls closing in" addicts aren't even reporting most of it.
Please follow and like us: