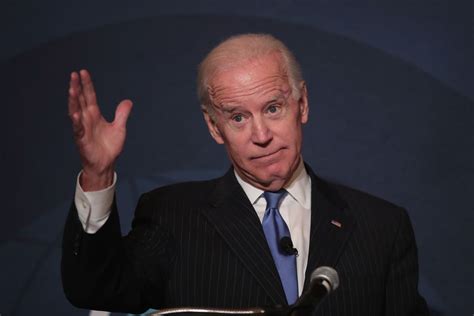 Biden Would Veto Border Security Bill If Congress Passes It: White House
President Joe Biden would veto legislation that's aimed at improving border security if a House Republican-led measure is approved by Congress, the White House said on May 8.
The Secure the Border Act of 2023, or H.R.2, would require construction on the U.S.–Mexico border wall to resume, impose a minimum level of U.S. Border Patrol agents, and require a plan to enhance border security.
If enacted, the proposal would "provide real, thoughtful solutions to restore order at the southwest border, enhance our national security, and most importantly, protect unaccompanied minors—something that the administration has refused to acknowledge and failed to act upon," said Rep. Mario Diaz-Balart (R-Fla.), a co-sponsor along with Rep. Tom McClintock (R-Calif.)
Biden, however, won't hesitate to veto the bill if it's sent to his desk, the White House Office of Management and Budget said in a statement.
The bill "does nothing to address the root causes of migration, reduces humanitarian protections, and restricts lawful pathways, which are critical alternatives to unlawful entry," the White House said.
Republicans control the House, enabling them to approve the bill with no Democrat support. However, Democrats hold a 51–49 majority in the Senate.
Even with support from some Democrats, it would be difficult to overcome a veto, which requires a two-thirds vote in each chamber. Congress has only overruled two vetoes since 2008.
Presidential Vetoes
Historically, some presidents have rarely vetoed while in power; others have vetoed hundreds of bills.
Presidents John Adams and Thomas Jefferson, for instance, vetoed zero bills, according to The American Presidency Project at the University of California–Santa Barbara.
President Franklin D. Roosevelt vetoed 635 while President Grover Cleveland vetoed 414.
In recent years, Presidents George W. Bush and Barack Obama each only vetoed 12 bills despite serving two full terms, and President Donald Trump vetoed 10 bills across four years in office.
Biden vetoed no bills in the 177th Congress, in which Democrats controlled both legislative chambers.
He has already issued two vetoes since Republicans gained control of the House in January—one on water regulation, the other on an investment rule—and the House failed to override either of them.
Overall, presidents have used the veto power 2,586 times. Just 112 vetoes have been overridden.
Vetoes are laid out in the U.S. Constitution.
A president can return the bill to Congress or, if Congress is on break, decline to act on a bill without returning it to lawmakers. The latter is known as a pocket veto.
Normally, presidential inaction on an approved piece of legislation for 10 days means a bill becomes law.
What's in the Bill
The 213-page bill requires the Biden administration to, within seven days after the bill is enacted, resume border wall construction projects that were underway or being planned for prior to Jan. 20, 2021, the day Biden took office.
It also requires that once a year—until the border wall construction "has been completed"—a plan for finishing the wall, including cost estimates.
The bill would also stipulate that at least 900 miles of the border be covered by a wall.
Another required plan would include an analysis of security risks both at and between ports of entry at the northern and southern borders and identification of technology that could be acquired to address the risks.
The technology program is estimated to cost at least $100 million.
In a bid to keep and attract new workers, the bill would authorize the appropriation of $100 million to provide retention bonuses to some border agents and require officials to have at least 22,000 full-time agents.
Other parts of the bill require officials to publish information about how many illegal aliens are encountered at the borders; mandating that border agents have real-time access to criminal history databases operated by countries from which immigrants come to the United States; the collection of biometric data from some immigrants; a prohibition on COVID-19 vaccine mandates for Department of Homeland Security employees; and requiring employers use the e-Verify system to make sure people they hire can legally work in the United States.
"President Biden's open-border policy is a national security and humanitarian crisis," House Speaker Kevin McCarthy (R-Calif.) said when the bill was introduced.
"That's why Reps. Mario Diaz-Balart and Tom McClintock introduced H.R. 2, the Secure the Border Act, which would restore sanity, safety, and security at our borders."
McCarthy has promised a vote on the legislation.
Republican leaders told news outlets the vote is planned for May 11. That's the same day the COVID-19 public health emergency expires, ending Title 42—a policy imposed in 2020 that lets agents quickly expel some illegal immigrants because they may be carrying COVID-19.
Illegal immigrant crossings are expected to spike with the change in policy, prompting Biden to order troops to the border.
Democrat Opposition
The White House said a successful strategy to deal with the border includes multiple prongs, including "robust enforcement at the border of illegal crossings, deterrence to discourage illegal immigration, and legal pathways to ensure that those in need of protection are not turned away to face death or serious harm."
"The bill would cut off nearly all access to humanitarian protections in ways that are inconsistent with our nation's values and international obligations," the White House said, in addition to barring the use of the Customs and Border Protection application to process noncitizens who are granted parole and cutting funding for some programs.
"While we welcome Congress' engagement on meaningful steps to address immigration and the challenges at the border, this bill would make things worse, not better. Because this bill does very little to actually increase border security while doing a great deal to trample on the nation's core values and international obligations, it should be rejected," the White House said.
"If the president were presented with H.R. 2, he would veto it."
Please follow and like us: