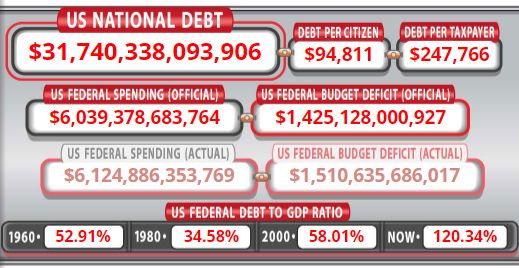 Biden draws first red line in debt ceiling negotiations with one law as untouchable
By Rachel Schilke
President Joe Biden is drawing a line in the sand that he will not cross as debt ceiling negotiations continue, indicating to House Speaker Kevin McCarthy (R-CA) and other Republican leaders that changes to the Inflation Reduction Act are off the table.
Congressional Republicans and even some Democrats have been eyeing the law that made historic, sweeping investments in several areas to combat climate change and boost the economy as something to go on the chopping block since it passed last August.
Now, Biden is making it clear to House Republicans that debating the law's future is not going to further debt ceiling negotiations. His aides are working through the first stages of carving out the Inflation Reduction Act and several other provisions from the GOP's spending bill that passed the House at the end of April.
Other nonstarter items in the Republicans' bill include rolling back student loan forgiveness, SNAP benefits, and Medicaid provisions — Biden began blasting Republicans for wanting to cut Medicare and Medicaid in his State of the Union address, and it has since become a major talking point for Democrats.
The White House is toying with the idea of a cap on future spending but would prefer to see a far shorter period of time than the 10-year spending cuts agreed to in the 2011 debt ceiling negotiations under former President Barack Obama.
Canceling Biden's student loan plan and clawing back unspent COVID-19 funds were key items on McCarthy's list of ways the government could find savings.
Biden and McCarthy met with Senate Majority Leader Chuck Schumer (D-NY), Senate Minority Leader Mitch McConnell (R-KY), and House Minority Leader Hakeem Jeffries (D-NY) on Tuesday, with discussions continuing into Wednesday as staff for all the leaders met for roughly two hours.
However, the president has indicated he may be open to Republicans' attempt to take back unspent COVID-19 relief funds, which amounts to less than $80 billion, as well as be willing to pursue energy permitting reform, which is a priority for GOP members, according to aides.
The United States could default on its debt as early as June 1, so the clock is ticking for congressional leaders and the White House to reach an agreement. Staff for the White House and congressional leadership are set to meet again Thursday before the leaders return to the White House on Friday.
May 16 marks the last day that all key players are in Washington at the same time — after that date, either the Senate or the House is in session but not at the same time. Biden heads to Japan for the G-7 summit that day as well.
Please follow and like us: