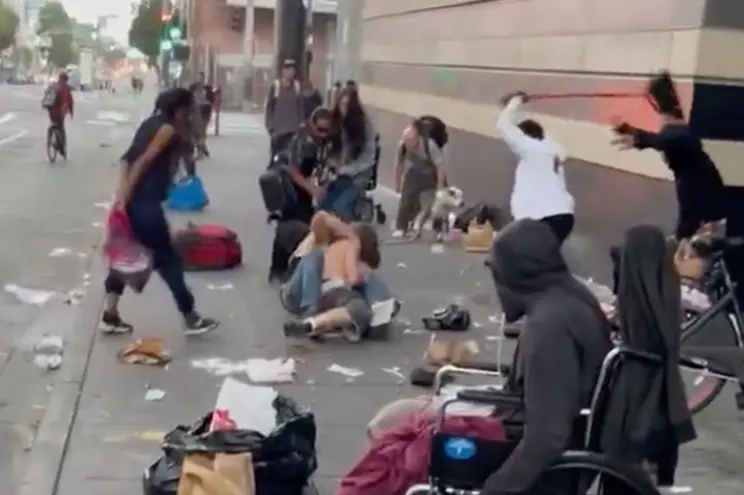 Proposal banning homeless encampments in San Diego to be considered: We are not a 'giant toilet'
By Yael Halon
City council members in San Diego are considering a proposal to ban homeless encampments from public property amid years-long frustration over the city's mounting homelessness crisis.
The City Council is expected to debate the proposal, submitted by City councilman Stephen Whitburn, on Tuesday, FOX5 San Diego reported. The proposal seeks to prohibit homeless people from camping on public property if shelter options are available. Camping in certain areas, like public parks and near schools, would be prohibited regardless of whether shelters had availability.
The plan has received support from San Diego Mayor Todd Gloria, who emphasized the need for safe and "hygienic" sidewalks, parks and canyons in a string of press conferences ahead of the vote this week. 
"They expect to be able to walk on sidewalks unobstructed, they expect to be able to get their children to school safely, they expect to be able to use our parks in a hygienic and clean and safe way," Mayor Gloria said at a press conference in Balboa Park on Friday, CBS8 reported.
"This park, like all of our parks, are not a homeless shelter. It's not a place to live, it's not a giant toilet, it is not a trash dump," Gloria added.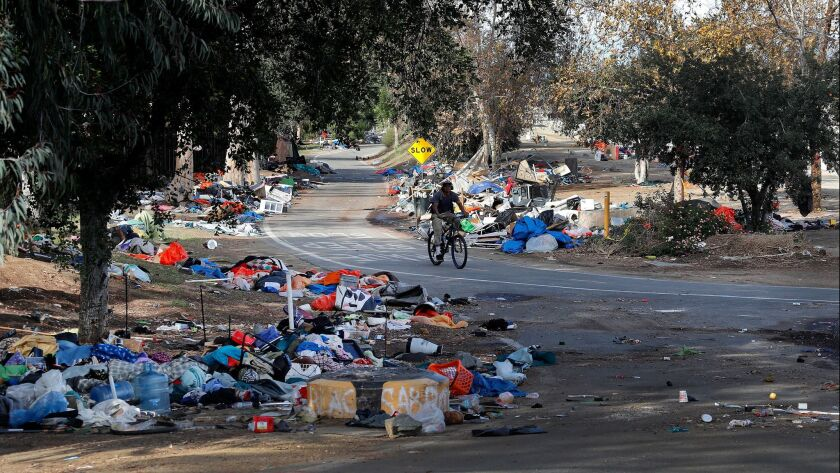 The hearing on Tuesday comes shortly after the San Diego Regional Task Force on Homelessness found a 32% increase in the number of unsheltered homeless people in the city of San Diego, with about 3,300 people living outdoors, a report by the LA Times noted. A separate tally by the Downtown San Diego Partnership reported 2,100 people living on sidewalks and in vehicles in downtown neighborhoods alone, an all-time high for that part of the city.
According to data in the 2023 point-in-time count, 87% of the 3,000 emergency shelter beds in the city are being utilized.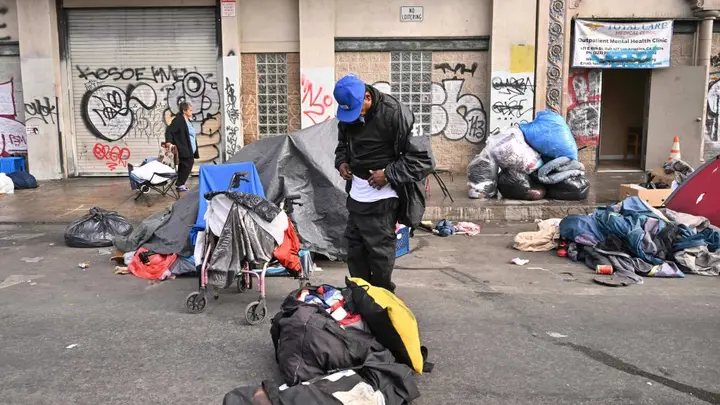 Gloria said the shelter strategy would include a Safe Sleeping Program that would provide more than 500 tents at two sites near Balboa Park and other locations across the city, according to CBS8.
"This is a long-term commitment by this city to provide resources for vulnerable and sick individuals to give them a better place to go than the sidewalk," Gloria said. "Our expectation is when those resources are available, they must take them."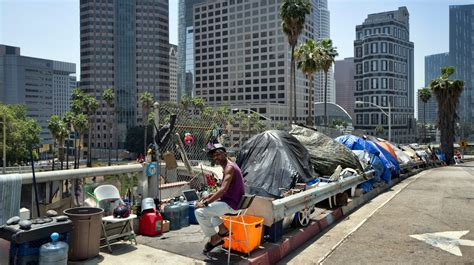 Gloria reportedly said that the proposal banning encampments would not cause encampments to vanish immediately, and would have different applications in different neighborhoods. In many areas, homeless people still would be allowed on sidewalks between 9 p.m. and 5:30 a.m. as part of a settlement filed several years ago, the LA Times emphasized.
Homeless advocates have protested the proposed ban, calling it "heartless" and ineffective while questioning how shelters will be able to accommodate the expected surge with limited resources.
Supporters of the plan maintain their strategy was drafted with compassion because it will help those in need access shelter and resources and will protect them from the dangers that come with living on the streets.
San Diego joins several other U.S. cities hoping to contain the homelessness crisis that has overtaken its streets. Last week, Portland's city council voted to pass an ordinance prohibiting camping during daytime hours in most public places. The 3-1 vote changed city code to say that people may camp in nonrestricted areas from 8 p.m. to 8 a.m., but after that they must dismantle the site until the permitted overnight hours begin again.
The ordinance also banned camping entirely near schools, parks and busy streets, among other locations.
Please follow and like us: