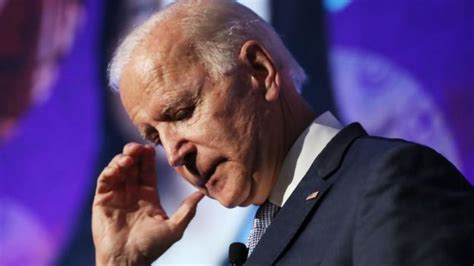 Biden impeachment inquiry launches with focus on 3C's: Corruption, Credibility and Coverup
By John Solomon and Steven Richards
House Republicans on Thursday officially launch their impeachment inquiry against Joe Biden, hoping to convince Americans that the 46th U.S. president presided over a family influence peddling scheme that collected at least $24 million from foreign interests, ran a campaign that deceived voters in the 2020 election and oversaw a Justice Department that covered up crimes by his son and possibly others.
Months in the making, Thursday's hearing will showcase a familiar TV pundit on impeachments, George Washington legal professor Jonathan Turley, as well as former DOJ tax lawyer Eileen O'Conner and a forensic accountant who can walk viewers through the legal labyrinth of limited liability corporations and suspicious activity reports unearthed in Hunter Biden's business empire by congressional investigators.
In short, they will try to boil down a complicated array of evidence into a simple narrative about 3 C's: Corruption; Credibility; and Coverup.
"To date, the House Oversight Committee has uncovered how the Bidens and their associates created over 20 shell companies and raked in over $24 million dollars," House Oversight and Accountability Committee Chairman James Comer is expected to tell the audience in his opening remarks. "We've also identified nine members of the Biden family who have participated in or benefited from these business schemes.
"What were the Bidens selling to make all this money?" Comer is set to ask. The answer may be "Joe Biden himself."
Democrats will most likely try to counter with well-honed arguments that Hunter Biden's operation involved petty tax crimes at best, unworthy of the impeachment standard of high crimes and misdemeanors. They may also continue to try and discredit the two longtime IRS Special Agents – one a gay Democrat – who blew the whistle on DOJ obstruction into their investigations of Hunter Biden.
"This is a sham and a charade," Rep. Dan Goldman, D-N.Y., tweeted ahead of the kickoff hearing. "….. They have the power. They just don't have the evidence."
Ahead of the hearing, the House Ways and Means Committee on Wednesday approved the release of an extraordinary cache of documents chronicling evidence and disputes between the FBI and IRS agents and prosecutors in the criminal investigation of Hunter Biden.
The 700-pages were provided to the committee by IRS whistleblowers Gary Shapley and Joseph Ziegler and offered what Chairman Jason Smith, R-Mo., declared was evidence that "Joe Biden's political power and influence was, quote, the brand that Hunter Biden was selling all over the world."
The evidence pulled back the curtain on an extraordinary window into what federal agents and prosecutors believed were possible corruption crimes, including evidence that:
Hunter Biden did not pay taxes on some $400,000 in income he got in 2014 when he was hired by the Ukrainian energy company Burisma Holdings, which U.S. State Department officials previously testified was deemed corrupt. Eventually DOJ allowed the statute of limitations to expire on that offense, according to memos and affidavits provided to Congress by the IRS agents.
Some of the activities representing interests of foreigners seeking to influence the Obama-Biden administration while Joe Biden was vice president were covered by the Foreign Agent Registration Act (FARA), a federal law requiring disclosure of any lobbying activities on behalf of foreign powers. "Please focus on FARA evidence only," Delaware Assistant U.S. Attorney Lesley Wolf emailed agents in August 2020 concerning a possible search warrant application.
Burisma Holdings hired Hunter Biden as part of an effort to escape corruption investigations in Ukraine by using the Biden family name and influence. In an email to Devon Archer, Vadim Pozharksyi—a Burisma executive—writes that "As to the HB [Hunter Biden] I do believe that we have to reach a reasonable balance here. I realize fully that his role… is of long term perspective and taking into account the political weight of our Directors we have to 'use' their personality carefully." Pozharskyi also told Archer that they would put Hunter Biden on the Burisma website, "now or after his father has left our country." He reminded Archer, "in some sense, we cannot 'hide' our directors."
Republicans also hope to put Joe Biden's credibility on trial, especially his now-disintegrating claims that he never played a role in his family business deals, never met with Hunter Biden's associates and never had his family benefit from money from China and the CEFC energy firm.
The files released Wednesday showed Hunter Biden wrote in an email he was trying to make $10 million a year "for consulting fees and based on introductions alone" from CEFC over 3 years for a total of $30 million. He then explained that Chairman Ye Jianming of CEFC changed the deal to a "MUCH MORE LASTING AND LUCRATIVE," a company split 50%-50% between him and Hunter Biden. This proposal by the Chairman was "so much more interesting to me and my family," the younger Biden wrote.
File
T9-Exhibit-1i-HWM-Apple-iCloud-Email-regarding-HW3-Income-08.02.2017_Redacted.pdf
The IRS documents, including memos written by the two whistleblowers, show Hunter Biden-controlled or owned companies took in millions of dollars from China. James Biden, Hunter's uncle and the president's brother, told the FBI that Joe Biden once met with CEFC's top executives and that the family believed the chairman of CEFC was directly tied to China's communist president. Hunter Biden "portrayed CEFC to him as Chairman Ye was a protégé of President Xi," according to the FBI memorandum of James Biden's interview.
T19 Exhibit 401-Memo-FINAL Memo of Interview w James B SPORTSMAN-09.29.2022_KPM Unredacted_Redacted.pdf
The impeachment inquiry also includes a text message from James Biden to Hunter Biden suggesting Joe Biden was often involved in the family business. In an affidavit to the committee, IRS Agent Ziegler suggested that agents believed there was evidence in a series of WhatsApp encrypted text messages that Joe Biden was involved in the CEFC business deal and others before it, but the FBI's interview with James Biden was constructed to avoid asking those questions.
To back up this claim, Ziegler attached a summary of one of the text messages between James Biden and Hunter Biden from 2018: "This can work, you need a safe harbor. I can work with you father alone !! We as usual just need several months of his help for this to work. Let's talk about it. It makes perfect sense to me. This is difficult to fully vet without talking," the uncle wrote Hunter Biden.
The final focus for the early impeachment inquiry are allegations from multiple FBI and IRS agents that the Justice Department – first under Donald Trump and then under Joe Biden – interfered with investigators in what amounted to a coverup.
For instance, one memo stated that Assistant U.S. Attorney Lesley Wolf ordered a reference to Joe Biden – referred to as Political Figure 1 – dropped from a warrant. "I have included this email I received as a 'one off example' of the constant concern with including anything related to former Vice-President Joe Biden," Ziegler wrote the committee in Affidavit 2, which he provided to investigators. 
T23-Exhibit-202-HWM-Email-BS-Warrant-08.07.2020_Redacted.pdf
File
T24-Exhibit-203-HWM-Draft-of-BS-Warrant_Redacted.pdf
File
A2-final-of-affidavit-2-ziegler-8-22-2023.pdf
Ziegler also gave the committee a memo of a phone call with AUSA Lesley Wolf where he expressed frustrations over her office's decisions that tipped off the Bidens to a search warrant for Hunter Biden's storage unit before it could be executed.
Wolf said that her office and DOJ-Tax management agreed that reaching out to Hunter Biden's lawyers in order for them to voluntarily provide the materials instead of obtaining them in a warrant-supported raid would be the best course of action. Ziegler believed this tip-off was the wrong course of action because it allowed the subject of the investigation to "decide" what to turn over to investigators.
File
T26-Exhibit-205-HWM-JAZ-Storage-Unit-Notes-Dated-12.20.2020_Redacted.pdf
Likewise, when IRS investigator Ziegler told Wolf that he was interested in the potential for foreign accounts, Wolf dismissed his concern, saying "there is no indication what‐so‐ever that the Subject has foreign accounts," according to his notes and that they could rely on Hunter Biden's lawyers to turn over foreign account information. 
Read More From: For A Free America
File
T26-Exhibit-205-HWM-JAZ-Storage-Unit-Notes-Dated-12.20.2020_Redacted.pdf
Prosecutors also required agents to seek prior approval for interviews of certain witnesses. "I had brought up these interviews on multiple occasions dating back to August 18th, and now we are being prevented from doing it 4 days before," Ziegler wrote in one email of the frustration.
"I don't understand why DOJ-Tax Senior Management is needing to approve [redacted] and/ or witness interviews" Ziegler also wrote.
Please follow and like us: