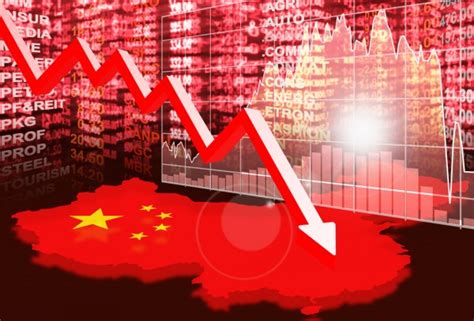 China's economy faces 'apocalyptic' collapse that will shatter major global stock markets
Story by Paul Withers
China's economy is in danger of an "apocalyptic" collapse that would shatter global stock markets and have a disastrous impact around the world, an expert has warned.
The economy – easily the second biggest in the world behind the US – has been in rapid freefall in recent months, triggering fears of a catastrophic domino effect on stock markets.
In August, official figures showed exports fell for the fourth month in a row, down 8.8 percent compared to 2022. The share of imported goods has plummeted this year to just 14.8 percent, having reached 21.8 percent in 2017/18.
Earlier this month, data from JPMorgan showed investors had ditched a huge $12 billion in major stocks. Financial experts have now warned China's economy is on the brink of collapse as an imminent "serious and long-term" crash looms.
Russ Mould, investment director at AJ Bell, warned this could trigger a "wave of passive selling" in stock markets.
He told Daily Express US: "China is doing its best to keep the plates spinning, cutting both interest rates and the amount of capital that banks have to hold (thus boosting their ability to lend).
"But some economists are arguing that the debt numbers mean China simply cannot grow at its current rate for too much longer.
"Some even argue that the country is facing its own Minsky Moment, as its economy reaches the third stage of the debt cycle outlined by economist Hyman Minsky in his 1993 paper The Financial Instability Hypothesis."
The investment director warned Chinese president Xi Jinping and the Communist Party are now under massive pressure to get the spiraling situation under control.
He warned China's current model "does not feel sustainable" but that an economic collapse "will not, and cannot, be permitted" even in some of the worst-case scenarios.
However, he further warned China could be forced to "sacrifice its currency to avoid a nasty recession" – something that could blow a huge hole in the Communist Party's "legitimacy".
Mr Mould continued: "How the Communist Party manages to support economic growth without piling up too much debt or cutting interest rates to the point that the stock market becomes bubbly will be fascinating to watch.
"In the end, it feels as if something will have to give – the currency or economic growth targets – especially if Minsky is right.
"China's current model does not feel sustainable given the big increase in debt at the sovereign level and more particularly, at State Owned Enterprises.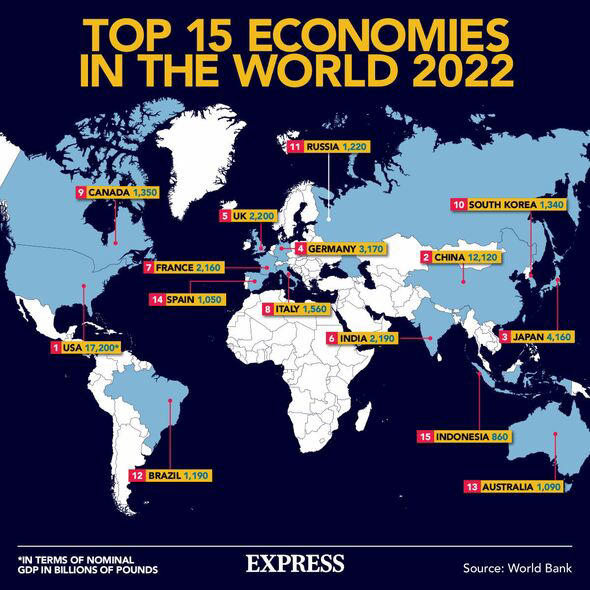 "But an economic collapse will not, and cannot, be permitted, even if there is a risk that the country faces the sort of debt-driven funk that has bedeviled Japan since its own debt-fuelled equity and property bubble burst in 1990.
Read More From: For A Free America
"Ultimately, the chances are that China will have to sacrifice its currency to avoid a nasty recession.
"The Party's legitimacy rests on public prosperity so a deep recession is not likely to be the preferred answer, especially with youth unemployment already so high."
Please follow and like us: