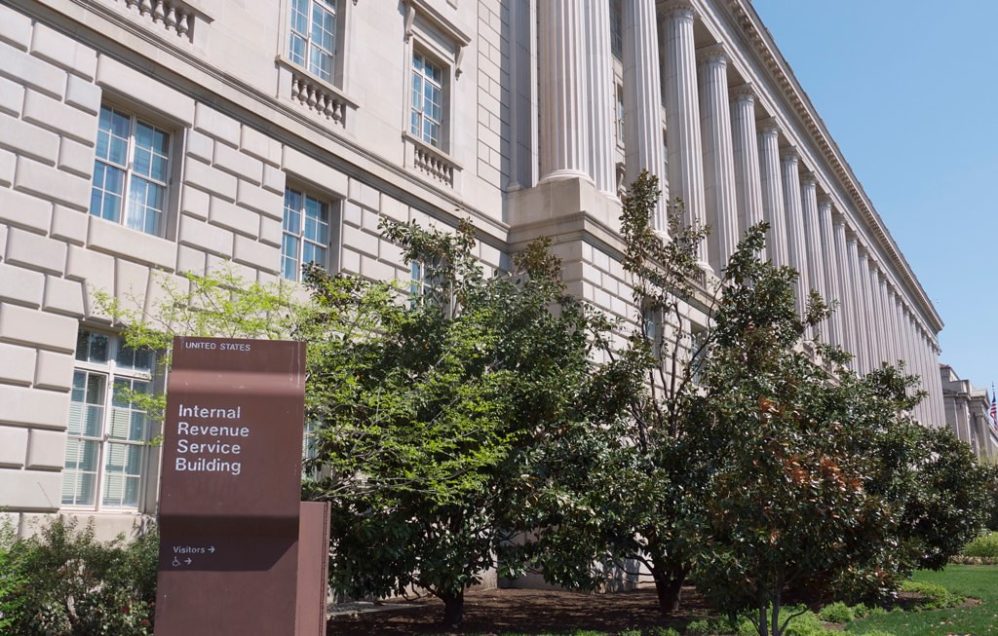 Biden IRS Declares Christian Activism Too Political For Non-Profit Status
Six months in, President Joe Biden has made good on his pledge to be a more aggressive third-term continuum of President Barack Obama, and that includes the weaponization of the administrative state to crack down on political dissidents.
On Thursday, Biden's Internal Revenue Service (IRS) denied a Texas Christian group's application for non-profit certification this week claiming its educating on Christian values is political.
"You do not qualify as an organization described in IRS Section 501(c)(3)," wrote IRS Office of Exempt Organizations Rulings and Agreements Director Stephen Martin in a letter dated May 18 to the group Christians Engaged, accusing the Garland-based group of "political campaign intervention."
That illegal intervention, Martin explained, is the group working to "instruct individuals on issues that are prominent in political campaigns and instruct them in what the Bible says about the issue and how they should vote."
"These issues include the sanctity of life, the definition of marriage, and biblical justice. These issues generally distinguish candidates and are associated with political party platforms."
Certified non-profit groups encourage their members to vote in accordance with their values all the time. One would be hard-pressed to find a culturally-engaged 501(c)(3) listed entity not. What they can't do is endorse specific political actions or candidates. But according to the IRS under Biden, merely advocating for biblical values in government is an infringement on non-profit bans against overt political activism.
The ruling sparks flashbacks to the Obama-Biden IRS targeting of conservative groups with undue certainty at the direction of Lois Lerner in 2013, who at the time oversaw the agency's Exemptions Organizations unit. The intense scrutiny selectively applied to right-leaning organizations led to multiple federal investigations and congressional inquiries, but only marked the first time an administration with Biden at the top would use the bureaucratic state to come down on political adversaries.
In 2016, the Obama-Biden intelligence community put in a motion a deep-state coup as an "insurance policy" against incoming Republican President Donald Trump, who, for a majority of his term would be plagued by a manufactured scandal over ties to Russia in a conspiracy to take deep roots among the public. Trump was ultimately exonerated of the lies peddled by the Russia collusion hoaxers after a more than two-year special counsel investigation with unlimited resources.
Fast-forward to Biden assuming the top job in the White House, those present at the Capitol early this year after being let into the complex by police are now witness to the administration's cross-country manhunt while it drops cases against Portland rioters who were once declared "domestic terrorists" by the former Department of Homeland Security Secretary.
In May, a group of 43 Republican senators proposed legislation to prevent a repeat of the 2013 IRS targeting scandal titled, the "Don't Weaponize the IRS Act." The new law would codify a Trump-era rule restricting certain types of confidential information from tax-exempt groups to prevent a politicized agency from pursuing ideological persecution.
Less than a month later, the IRS appears to be falling back into old habits under Democrat control.
Please follow and like us: