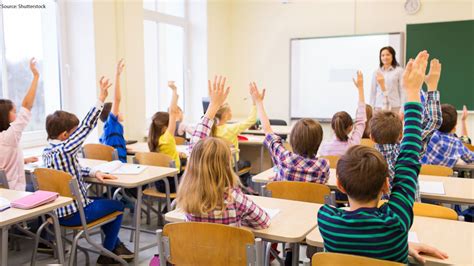 600 Top Scientists Oppose California's New K–12 Math Framework
By GQ Pan
Nearly 600 scientists and educators have voiced opposition to California's new K–12 mathematics framework that deemphasizes advanced courses in an attempt to close achievement gaps between students from different racial or economic backgrounds, warning that it would only worsen the disparities it seeks to address.
"We write to express our alarm over recent trends in K–12 mathematics education in the United States," reads an open letter signed by a growing list of 597 professionals in STEM (Science, Technology, Engineering, Mathematics) fields, among whom are Fields medalists, Turing Award winners, members of the National Academy of Sciences, and faculty members at top U.S. universities. The signatories are particularly concerned about the proposed California Mathematics Framework (CMF), which they say is well-intended, but will harm students in the long run.
The CMF has been a source of controversy since a rewrite was first proposed in 2019. Following several revisions, the latest draft of CMF pushes Algebra 1 back to 9th grade, promotes "data science" as an alternative to calculus, instructs math teachers to apply "environmental and social justice" principles to their lessons, and encourages keeping all students together in the same math program until the 11th grade. The framework's designers say it's meant to help mitigate California's achievement gaps for black, Hispanic, and low-income students.
The professionals doubt it will.
"While such reforms superficially seem 'successful' at reducing disparities at the high school level, they are merely 'kicking the can' to college," they argue in the letter, adding that STEM students who need to spend their early college years taking introductory math courses are more likely to struggle and fall behind peers whose affluent families can supplement their math education.
"Such a reform would disadvantage K-12 public school students in the United States compared with their international and private-school peers. It may lead to a de facto privatization of advanced mathematics K-12 education and disproportionately harm students with fewer resources."
The signatories also question whether the "data science" education can actually work without students acquiring the mathematical fundamentals, including algebra, calculus, and logical reasoning.
"As STEM professionals and educators we should be sympathetic to this approach, and yet, we reject it wholeheartedly," they say.
In a call to action, the scientists ask that national, state, and local governments add college-level STEM educators and professionals to the conversation when creating K–12 math and science curricula, which they say should focus on preparing students for success in college-level STEM education and a STEM career.
"While the U.S. K-12 system has much to improve, the current trends will instead take us further back," they warn. "Reducing access to advanced mathematics and elevating trendy but shallow courses over foundational skills would cause lasting damage to STEM education in the country and exacerbate inequality by diminishing access to the skills needed for social mobility."
The letter comes as California continues to find itself in the lowest 25 percent of all states and U.S. territories in terms of 8th-grade math, according to the latest results of the National Assessment of Educational Progress, a standardized test given every two years to see how 4th- and 8th-grade students across the nation are performing academically. In the most recent test, from 2019, the average score of California's eighth-graders was 276, which was five points lower than the national average.
Internationally, U.S. teenagers also lag behind their peers in Europe and East Asia in math, according to the latest results of the Program for International Student Assessment, a triennial exam participated by about 600,000 students from 79 countries in 2018. While the United States ranked eighth in reading and 11th in science, its math score put it at 37th in the world and 30th among 36 developed economies.
Please follow and like us: