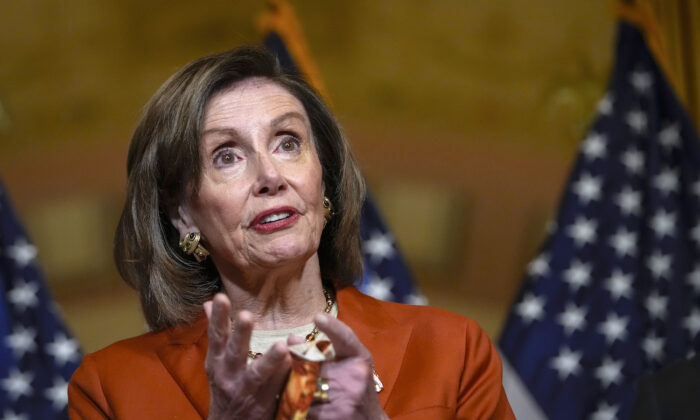 House Passes Bill That Would Enable Congress to Raise Debt Ceiling With Simple Majority Vote
By Mimi Nguyen Ly
The U.S. House of Representatives late Tuesday passed a procedural bill that would allow Congress to expedite legislation raising the federal debt limit by a simple majority vote.
If the House-approved procedural bill is signed into law, Democrats would then be expected to pass a second, separate bill on their own to raise the debt limit by a specific dollar amount in hopes of averting a potential U.S. default.
The House vote was along party lines at 222-212. One Republican, Rep. Adam Kinzinger (R-Ill.), joined all Democrats in support of the measure. It now heads to the Senate, where it needs votes from at least 10 Republicans and all Democrats to be sent to President Joe Biden's desk.
Normally, many bills need the support of at least 60 senators to clear procedural hurdles. The procedural bill, if passed, would allow the House and Senate to hold separate votes to increase the U.S. borrowing limit with a simple majority—thereby enabling Democrats to pass such measures without Republican support.
If the procedural bill is passed, Democrats are expected to pass a separate bill to increase the debt limit high enough to enable the Treasury to have enough borrowing authority until after the 2022 midterm elections next November.
The debt ceiling currently stands at $28.9 trillion. Treasury Secretary Janet Yellen previously told Congress the Treasury Department could potentially exhaust its borrowing powers around Dec. 15 if no action is taken.
Earlier in the day, House Speaker Nancy Pelosi (D-Calif.) said in a statement, "We must address the debt limit to stave off an unnecessary and catastrophic drop of trillions of dollars of GDP and a devastating downgrade to our credit rating."
The procedural bill was part of a deal struck between Senate Majority Leader Charles Schumer (D-N.Y.) and Senate Minority Leader Mitch McConnell (R-Ky.).
McConnell sent a clear message that his party will help facilitate a debt limit increase even though most Republicans plan to vote against the actual bill implementing it.
"This is in the best interest of the country by avoiding default," McConnell told reporters, adding, "We'll be voting on it Thursday," as he expressed confidence in the procedural bill's passage.
Please follow and like us: